Golf de Roquebrune, near Saint-Raphaël, offers several different practice areas (driving range, putting green, chipping green) for practising and improving your game.
Golf de Roquebrune practice areas
Located just a few minutes from Saint-Raphaël, Golf de Roquebrune is open all year round.
Come and practise on your own or with friends in an exceptional setting.
A covered and an open driving range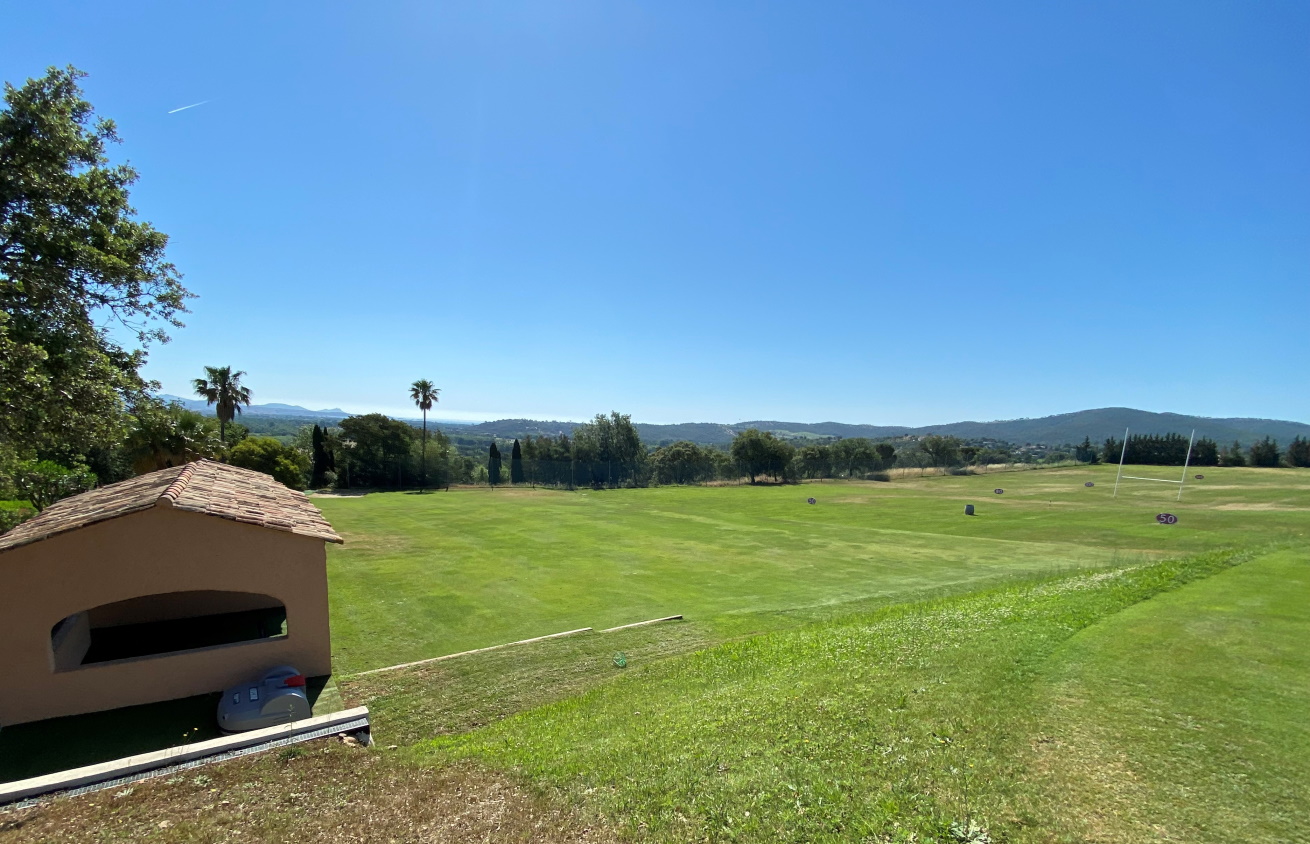 Golf de Roquebrune offers multiple practice bays, some set in a small Provençal-style stone building and some open. You also have access to a bunker similar to those on the fairway.
As you practise, you can work on the consistency of your iron shots by trying to get the ball through the rugby posts.
The 7 covered bays are useful for hitting balls when it's raining or for giving you some shade in the height of summer. Outside there are another 15 or so practice bays to choose from.
The driving range is open to the public all year round and clubs can be provided at reception.
Two putting greens and a chipping green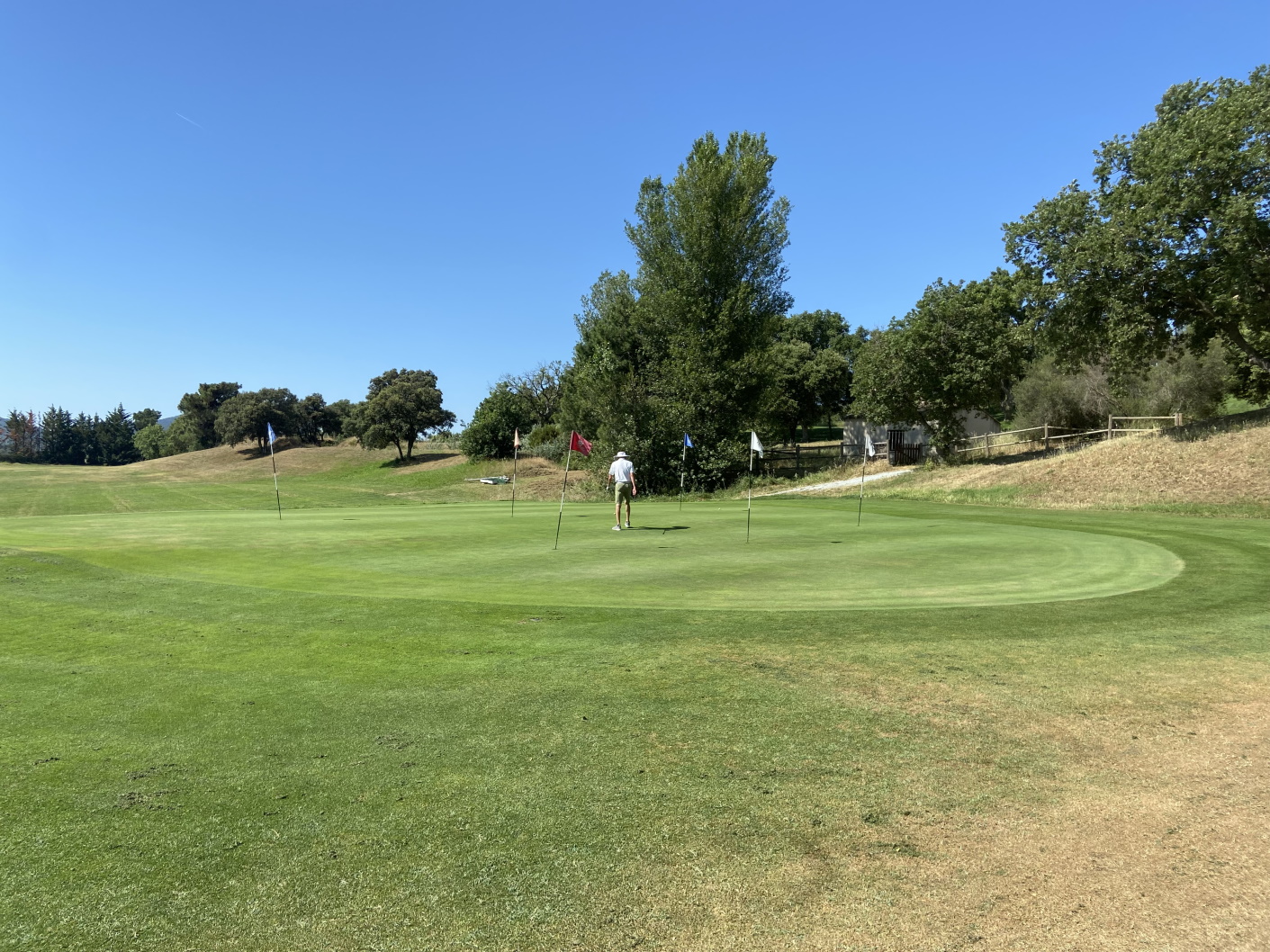 The two putting greens are ideal for honing your putting or getting to know the speed of the greens. The first one is right next to the 1st hole tee-off, so you can have a final practice before heading out on the course. The second is in front of the Table de Louis restaurant terrace, giving you the opportunity to debrief after the game over a little putting contest with your friends.
The chipping green above the covered driving range completes the practice area. There are different grass heights for working on your depth of shot and a bunker to help you improve your short game.